Welcome to the oldest blog about Lake Powell real state, Kanab real estate and the only one written by a local broker!
My name is Heather Rankin and I am the Owner/Broker of Rankin Realty at Lake Powell, a full time Real Estate Agent in the Lake Powell area, an avid blogger and a professional musician with the band Sage.
Holding Real Estate Brokers Licenses in two states, Utah and Arizona, means my team and I can better serve the Lake Powell area and Kanab real estate markets. Real estate can be tricky territory sometimes so working with someone you trust will protect your interests. My business philosophy is to ensure personal service and quality time on every transaction.
This is a site about Lake Powell Real Estate, Kanab Real estate, as well as national real estate news and other reflections on our area! You can search all of the Lake Powell Real Estate listings for homes and properties for sale as well as business opportunities by clicking on "search Lake Powell MLS".
I am a Utah native who has always been fascinated by real estate and houses. As a professional genealogist I've spent time rambling through old family homes, and graveyards, which are real estate as well!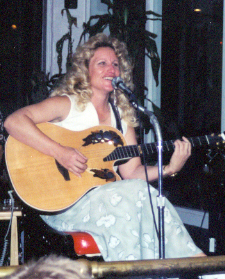 I love computers and researching on the internet and am still amazed at the amount of information available. This could be a kick back to the years I spent looking at microfilms in dusty libraries and now… now so much of it is available at the click of a button. Real estate has transitioned to such an online activity over the years so that is where my focus has been and will continue to be.
I came to the Lake Powell area 30 years ago and love it here. Hopefully you will find something helpful or enlightening on this site.  If you have any real estate questions – give me a call 928-691-6444. or E-mail Me!