Welcome to the longest-standing blog about Page Real Estate and Kanab Real Estate. It is the only Blog in our Region written by a local Real Estate Broker: Heather Rankin, the Owner/Broker of Rankin Realty at Lake Powell. She's a professional musician, full-time Real Estate Agent in the Lake Powell area, a gardener, and of course~ a blogger. We're glad you're here.

THE RANKIN REALTY ADVANTAGE
We are your team of long-time local residential and commercial buying and selling experts, licensed in Utah and Arizona, serving Lake Powell and beyond for more than 10 years.
We are dedicated to offering our comprehensive knowledge of the region, our skill, and our patience & passion for the Real Estate sale process to anyone embarking on this journey. We take pride in knowing that our clients still feel like they can call us now and then with questions long after the paperwork is done, and the keys handed over. Our focus has always been to stay up-to-speed on the latest and greatest tools that the internet and technology have to offer. From search engine optimization, listing services, our digital paperwork system – to our high-tech 3D home tour technology: we cover as many bases as possible. Whether you're ready to sell your home or if you're moving into our priceless communities: Real Estate Transactions often present unforeseeable challenges.
You can rely on Rankin Realty to overcome them.
OUR SIX GUIDING PRINCIPLES
1) Keep Integrity above all else
2) Offer quality without compromise
3) Lead by example in your home, work, and community
4) Be creative in your problem solving
5) Be ethical in your business decisions
6) Be generous with your talents
Because you only get to make a first impression once.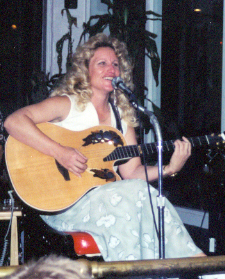 Please spend some time and explore our site. We strive to give you a sense of the local market plus local businesses, activities, and events- as well as national real estate news and market fluctuations. You can search all of the Residential and Commercial properties for sale in our region by clicking on "search Lake Powell MLS".
Don't hesitate to reach out if you have any questions, we'd love to hear from you. You can text or call us at 928-691-6444, send an E-mail, or visit our office: open Monday through Thursday from 8am to 4pm.