For the past several years real estate in the Page Lake Powell and Kanab area has been buzzing… like hot buzzing. Spending time in two states, Arizona and Utah, committing real estate I run in to all sorts of situations. Most of the time any conflicts come from a misunderstanding regarding the buying, selling, and transferring of real estate. I am going to address of few of the real life issues I've run in to in the hopes of providing some good, general information. Keep in mind, laws in your state may be different so consult a professional.
Selling Your Home?
We always hear a lot about decluttering and staging the home, but there are other things in the process just as important.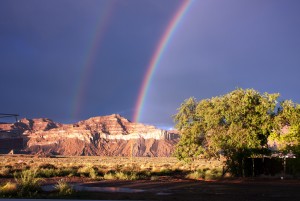 PAPERWORK
Most states have a legal requirement stating you need to sign a "listing agreement" of some sort, and most MLS's also have a "paperwork" requirement to put your home's information on the MLS where it will then circulate around the internet.
Two times in the past couple of months I have had sellers, in two different states, tell me they never signed any paperwork. One wanted to use a different agent, and one was simply confused. If you are a seller and never signed paperwork you do not have a contract to list your home. Period. Dot. Real estate is not done verbally, and if it is, it is not enforceable in a court of law. Weather the agent got busy and forgot, or the seller misunderstood, or, whatever… as a seller you are entitled to read a listing agreement, which is an employment contract. You have a right to negotiate the commission structure, the listing time frame, cancellation options and so much more.
Different states have different rules. In Utah, the state has created, and supplies, the listing agreements to the agents. In Utah all parties who have an ownership stake in the property MUST sign the listing agreement. If there are three people on the deed, all three must sign the listing agreement.
In Arizona, each Realtor Association area provides their listing forms. Listing agreements can range from 10 or so pages in the metropolitan cities, to 1 page in the rural areas. Rankin Realty uses the approved Arizona Association of Realtors right to sell agreement.
Either way, the listing agreement, is the document in which you hire a realtor, decide on commission, agree to have a sign put in your yard, discuss having some sort of lock box on your home, decided the length of the listing and more.
PRICING STRATEGIES
Yup, we have a sellers market but there are some things to consider before setting a price. A Realtor should be able to give you a "quick" sale price but always be cautious. Several times in the past couple of years I've run into situations where the sellers had no idea exactly how much they owned on their mortgage for the home. There are closing fees to consider which include title insurance, taxes for the part of the year you owned the home, title company fees and the agent commission. Also buyers may ask for help covering their side of the closing costs in an offer.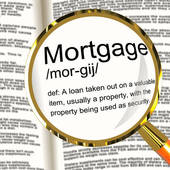 If you are thinking of selling your home, call your mortgage company and get a "payoff" amount which typically is different than the amount that shows up on your monthly statement. If you have a "second" mortgage you'll need that payoff amount as well. If your agent has not asked you if you know what that number is they are putting your in a situation where you could have to bring money to closing to sell your home, and most folks, in this market, don't need to do that.
SHOWINGS
Once the home is listed I get a lot of questions about how the showings are going to work. It is always better for the seller to leave the home during the showing so the potential buyers and their agent feel free to discuss the pros and cons. If a home is a rental notice must be given to the renters but I always ask that they leave as well. Many reasons behind this but frequently renters are not happy about the home being sold and can make it difficult.
There is so much more to consider when listing your home for sale but these are just a couple of the bumpy areas I've run into recently when chatting with folks. If you have a specific question about listing your Lake Powell area home for sale, be it in Arizona or Utah, drop me a line here or give me a call. If I don't know the answer, I'll find out!
Heather Rankin is a Realtor and Owner/Broker of Rankin Realty at Lake Powell specializing in the Lake Powell areas of Page, AZ and Greenehaven, AZ as well as Big Water, UT We have a great team of agents to handle your real estate needs along the south shores of Lake Powell. Our office is next to the Ranch House Grille in Page AZ
Comments
comments