The April-May edition of American Cowboy magazine includes the editors pick of the 20 Best Western Towns to Live In. Kanab, Utah made the list and as most of us know qualifies for what the editors considered "western" on many levels. I liked this description "freespirited, rugged independence" quite well.
West Gate on Front of Kanab Horse Property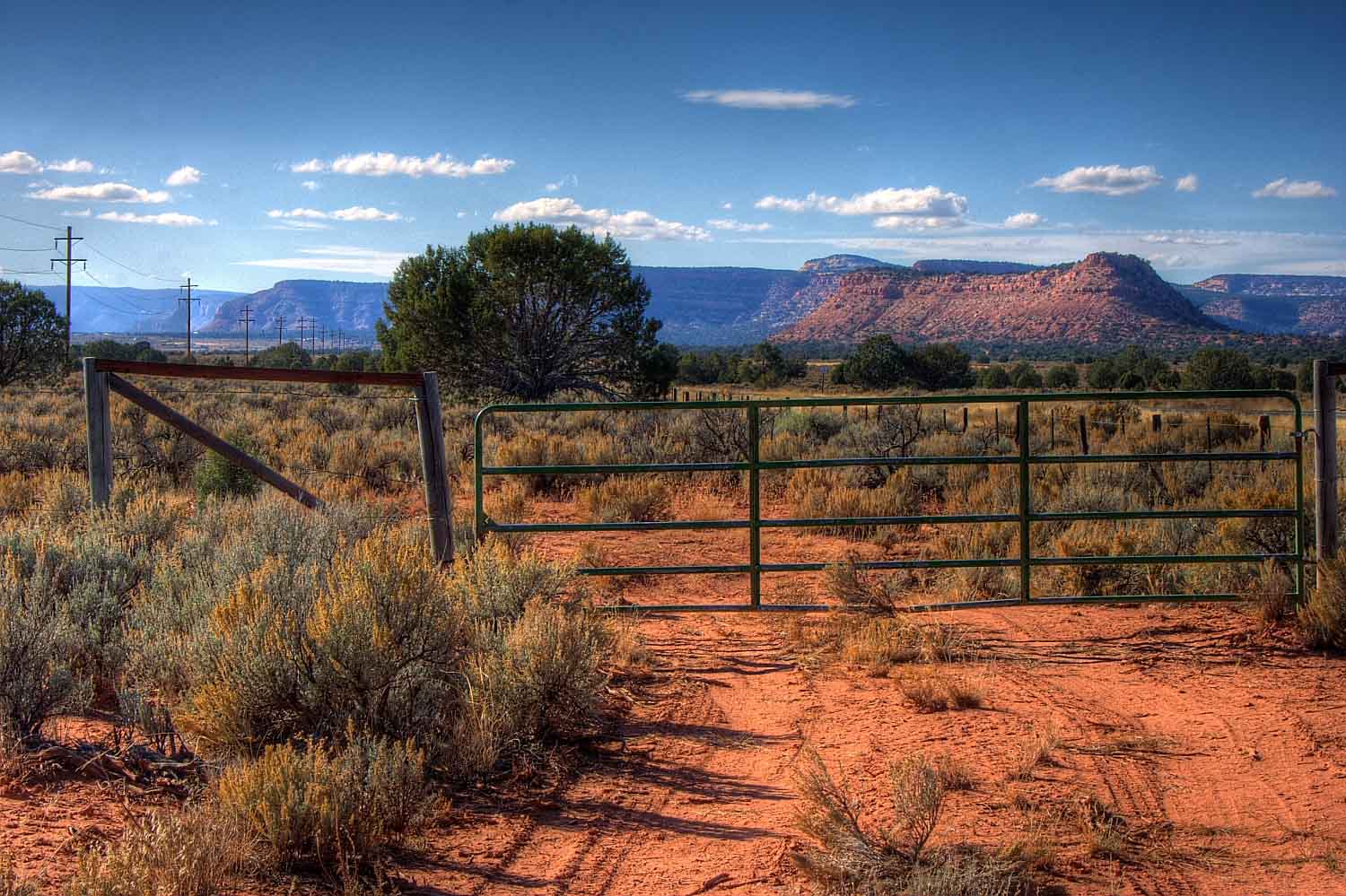 Following is the press release from American Cowboy making the rounds.
AMERICAN COWBOY MAGAZINE ANNOUNCES TOP TWENTY PLACES TO LIVE THE WEST
Boulder, CO, February 25, 2009—Where are the top places to live if you are an active Western lifestyle enthusiast looking for a place to plant your feet and put down roots? American Cowboy, America's favorite Western lifestyle magazine, today unveiled its second annual list of the twentybest places to live the West in its April/May issue and on www.americancowboy.com.
The selections were based on criteria for what makes a Western community, well, Western: authentic cowboy culture and charm, a healthy respect for history and heritage, abundant recreational, leisure, and outdoor activities, and a strong sense of community coupled with a freespirited, rugged independence.
"The places we chose embody the magic and spirit that is the great American West, and we're thrilled to recognize each town for its commitment to honoring, celebrating, and preserving its Western history and heritage," said Bill Garrels, publisher of American Cowboy. "Whether you're
looking for a new place to settle or the perfect place to vacation, these communities deliver top value in the form of adventure, culture, authenticity, natural beauty and frontier history and tradition. This year's selections really offer something for everyone."
Additional information about this year's top selections can be found in the April/May issue of American Cowboy and online at www.americancowboy.com.
About American Cowboy Magazine
America's favorite Western lifestyle publication since 1994, American Cowboy covers all aspects of the Western lifestyle, delivering the best in entertainment, travel and events, food and fashion, history and legend. Through its signature mix of in-depth reporting, stunning photography, and social commentary, American Cowboy keeps alive America's love affair with all things Western and nurtures the dream of those who aspire to live the lifestyle. For more information, please visit www.americancowboy.com.
Click here to see to a beautiful 12 acre ranch just east of Kanab with a new well!
Comments
comments