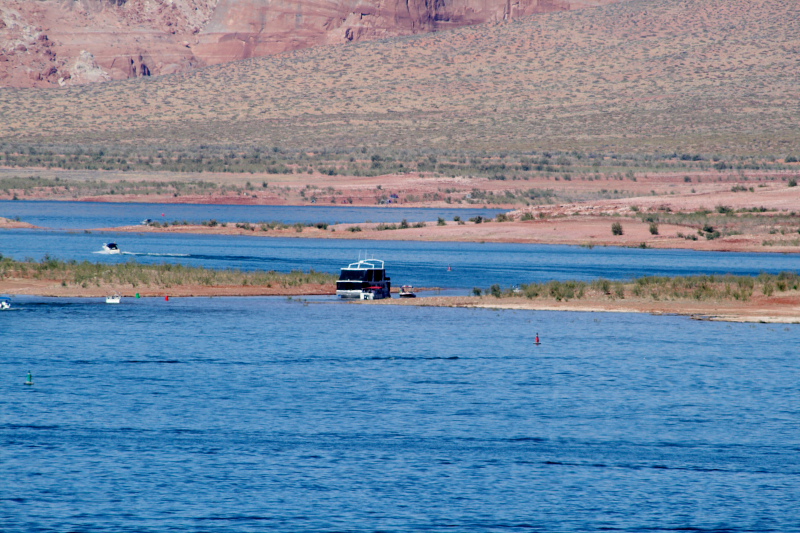 Yesterday was a beautiful day here in the Lake Powell area. A cold front has moved to the North of us and the temperature was in the low 80's. It was a big day!
The Castle Rock Cut had houseboats moving back and forth through it for the first time since 2003. The Cut saves the 12 mile journey to leave Wahweap or Stateline Marina and head up lake via the main channel. That trip, without the Cut, requires boaters to head to the Glen Canyon Dam before catching the main channel uplake and takes about an hour.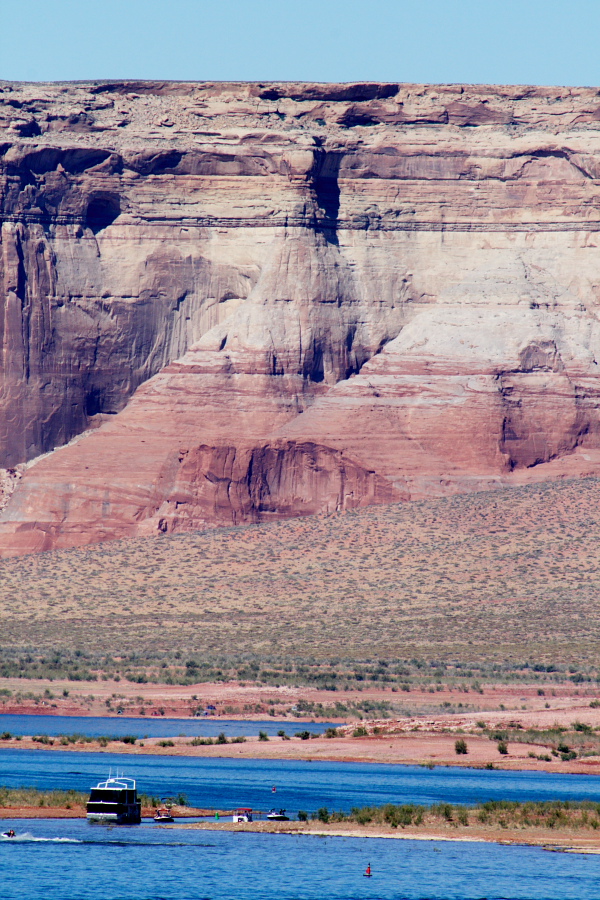 Lake Powell is still rising between 10 and 12 inches a day. May's inflow was less than expected due to the cold fronts that moved through the drainage area preserving the snow pack. Numbers for the runoff season have been adjusted accordingly and the Bureau of Reclamation is predicting a final elevation for Lake Powell at 3638 feet above sea level by early August. This will put the lake at 62 feet low. Lake Powell was a bit more than 110 feet low when spring run off started this year.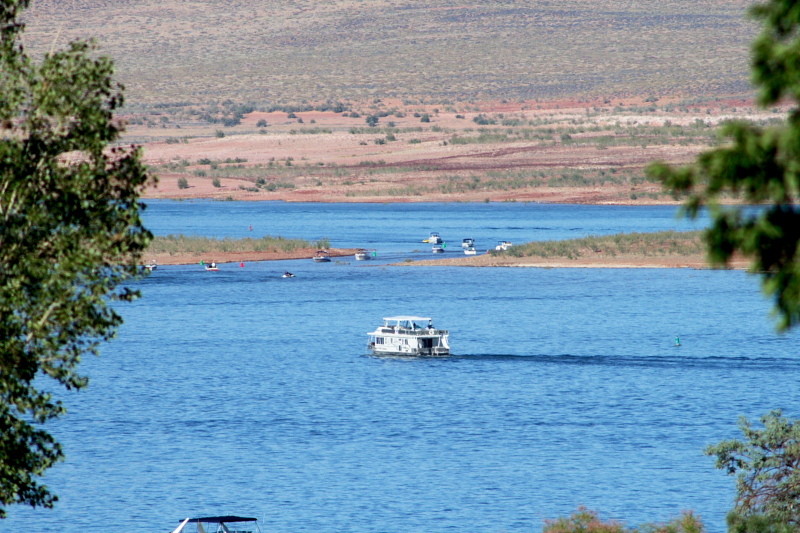 All those Lake View Properties are going to have better views this year!
Lake Powell Water Level Continues to Rise
Lake Powell Inflow Predictions
Comments
comments