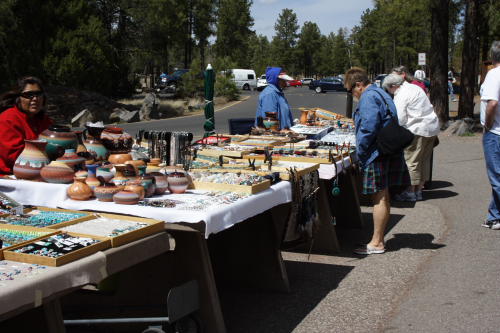 This is a short missive of a somewhat longer story. Passed Real Estate Arizona School Licensing!
I was driving from Sedona, Arizona today to Big Water, Utah, and took the route through Oak Creek Canyon. At the top of the canyon is an awesome over look point looking down Oak Creek and part of the Coconino National Forest. There is a partnership set up between some Navajo artisans and the Grand Canyon Natural History Association to have a area for the artists to display their goods. As one leaves the parking area and heads to the over look this is what can be seen.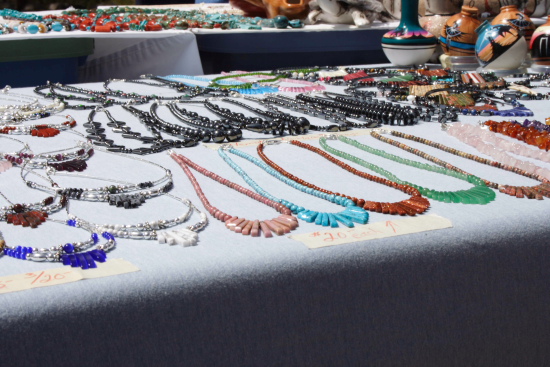 As I was snapping photos I overheard a visitor ask one of the elderly Navajo women if she had a web site to sell her jewelry. She replied that she did not but that her daughter was looking in to getting one. It just seemed like such a blending of time, looking at the one of a kind hand made jewelry and pots then talking about the internet.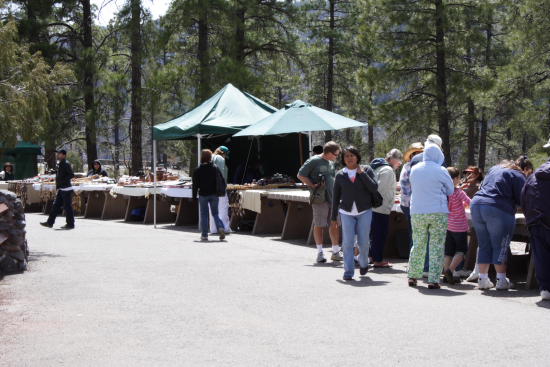 Comments
comments