Yesterday we looked at the last two months of the Lake Powell real estate market in Page AZ. You can see that post here: Page AZ Real Estate Market Update May 18, 2014 – Strong!
Today we are going to have an in-depth look at the Big Water MLS and the market since the first of the year in Eastern Kane County, Utah. The Big Water MLS covers the Lake Powell areas of Paria, Clark Bench, Church Wells, Powell Springs, and Big Water.
Sold Lake Powell Real Estate in the Big Water MLS from January 2014 to May 15, 2014
In the past five and a half months listings sold through our Big Water Lake Powell MLS have had no single family homes, 1 manufactured home, 1 mobile home, and 3 vacant properties close. The manufactured home was a foreclosure. One one of the vacant properties was a 3 acre parcel with stunning views of Wahweap Canyon and the lake. Currently there are 2 manufactured homes pending in the MLS and 1 home pending which not in our MLS.
Last year during the same time we had closed one commercial building, which was a foreclosure, 1 manufactured home, and 1 vacant lot.
So while not a lot of difference there has been a bit of an up tick and more movement.
Current real estate for sale in the Big Water MLS area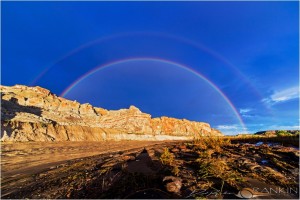 4 Single Family Homes
Median Price: $342,500
Median Days on the Market: 259
Median Square Feet: 2064
7 Manufactured Homes
Median Price: $142,000
Median Days on the Market: 264
Median Square Feet: 1701
1 Mobile Homes (pre-1976)
Median Price: $45000
Median Days on the Market: 149
Median Square feet: 860
Property in the Big Water area
Single Family Lots: 35
Median Price: $39,500
Commercial
Commercial Lots 4
Median Price: $136,200
Businesses: 2
Average Price: $1.049,500
There is a wide variety of property for sale in the area. Some lake view lots, some suitable for horse property, some for only stick built homes, some with power, some without. Check the search at Lake Powell Home for the different types of properties.
We also have some good business opportunities for boat storages here in Big Water for sale.
Conclusion
The Lake Powell Real Estate market in the Big Water MLS has been steady since the first of the year. There have been a couple of foreclosures, one which has sold, one which is pending and another listed by a private party. The Big Water area had not seen many foreclosures over the years so it is a good sign these few homes have been put on the market and sold.
We had more vacant lots sell this year than last year in the same time frame. We have a good selection of lots and several horse properties with Lake Powell Views still available.
Several of our single family homes, manufactured homes, and vacant lots are suitable for horse property or to use to store all of your lake toys and off-roading equipment.
Remember to stop by Rankin Realty at Lake Powell's new MLS search site at www.lakepowellhome.com and search both the Arizona and Utah sides of Lake Powell real estate.
Search Lake Powell Homes For Sale


For More Information

Or Call 928-691-6444
Your Lake Powell REALTOR
Heather Rankin is a Realtor and Owner/Broker of Rankin Realty at Lake Powell specializing in the Lake Powell areas of Page, AZ and Greenehaven, AZ as well as Big Water, UT including Page new home sales at Indigo Ridge and Amangiri.
Comments
comments