In keeping with the trend started this spring, the past month has still be very busy around the Page Lake Powell area for real estate.
Here is a quick overview of May 23, 2014 to June 23, 2014 for Page, Arizona
Sold Page AZ Real Estate May 22, 2014 – June 23, 2014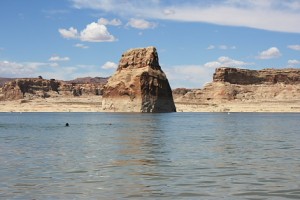 In the past 4 weeks through our Page Lake Powell MLS we have had 6 single family homes and two that were not in the MLS for a total of 8. Three manufactured homes, 1 mobile home, 1 town home, and 2 commercial buildings, and one airport hanger for a total of 16 sales.
Last year for the same two month period we had 4 single family homes, 2 manufactured homes, 2 mobile homes, 1 mobile home lot and 4 commercial properties for a total of 13.
The median price for the single family homes closed through the Page MLS is $196,000 while the average came in at of $225,333. Average days on the market for the homes sold was 93, a huge drop from just last month of 233. Looking at last years numbers for the same time frame and the four homes that closed the average sales price was $178,700 and they were on the market an average of 215 days. Prices are rising, days on the market is dropping all indicating a hotter real estate market.
The manufactured homes median price for the 3 sold was $140,000 while the average was $144,666. Average active days on the market of 200 is a drop from 266 in the last report and a large drop from last year of 312 days. Fewer days on the market means homes are selling faster.
2 Commercial properties sold in this period with an average price of $300,000. I did not have data for one property but the other was on the market for around 1,000 days.
One Townhome at Glen Canyon Villas closed for $157,000 and had been on the market for 78 days. The average days on the market across all property types sold for this two month time frame is 199 days.
Pending. When a property that has been on the active market for sale has a buyer submit an offer, which after negotiation, is accepted by the seller. There is usually a period of time where the buyer is obtaining financing and the seller is moving during the pending status.
During this period we had 8 homes move to pending status, most of which have not closed yet.
Current real estate for sale in Page, Arizona:
46 Single Family Homes
Median Price: $237,450
Median Days on the Market: 195
Median Square Feet: 2137
20 Manufactured Homes
Median Price: $119,200
Median Days on the Market: 96
Median Square Feet: 1540

2 Mobile Homes (pre-1976)
Median Price: $42,500
Median Days on the Market: 101
Median Square feet: 1006
Property in Page AZ for Sale
Single Family Lots: 11
Median Price: $90,000
Manufactured Home Lots: 3
Median Price $38,000
Conclusion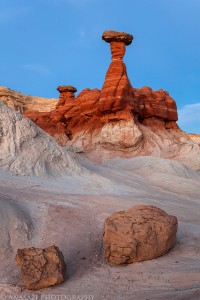 The Lake Powell Real Estate market is still going strong with 16 properties having closed in the past month compared to 13 for the same time last year. We have 15 properties currently in pending status with only three of them being "long term" pending so 12 are actively working toward closing.
With a strong selection of homes for sale in Page, now is a great time to be a Lake Powell home owner. Be sure to ask me about USDA zero down loans for our site built homes and FHA. VA and Conventional financing for our manufactured housing as well as our site built homes.
Remember to stop by Rankin Realty at Lake Powell's new MLS search site at www.lakepowellhome.com, search both the Arizona and Utah sides of Lake Powell real estate and meet our team of professionals.
Search Lake Powell Homes For Sale


For More Information

Or Call 928-691-6444
Your Lake Powell REALTOR
Heather Rankin is a Realtor and Owner/Broker of Rankin Realty at Lake Powell specializing in the Lake Powell areas of Page, AZ and Greenehaven, AZ as well as Big Water, UT including Page new home sales at Indigo Ridge and Amangiri.
Comments
comments