I was driving around a couple of nights ago at sunset and pulled into Greenehaven Lake Powell View Estates parking lot. It is difficult to capture this area on film, there is just so much every direction you look. Not to mention the landscape is constantly changing with the sun, light or dark.
Click Photo To Enlarge
Navajo Mountain and Tower Butte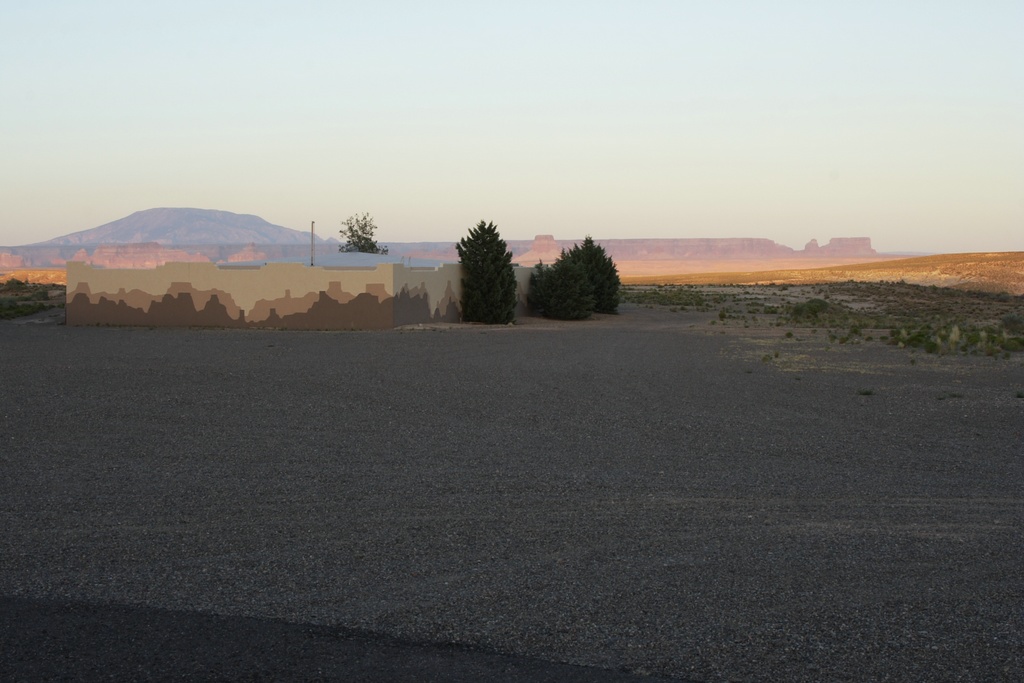 Navajo Mountain is in the distance while Tower Butte is hiding behind the small pine trees. Lake Powell is not visible but off to the left. Living in the Lake Powell area for 17 years I've found it impossible to get tired of the views. Thought it was time for a photo break on the blog……
As a side note – Navajo Mountain is @ 50 miles away from where I shot this. Perspective is hard out here as well!
Search The
Page and Greenehaven MLS for Lake Powell Real Estate
Big Water and Church Wells MLS for Lake Powell Real Estate
For More Information Contact Me by E-mail Or Call 928-691-6444
Comments
comments