Tuscany, a Basic Development offering, is the newest set of homes currently being built in the Page Lake Powell area.
I visited Tuscany on a bright October afternoon and spent a bit of time snapping photos and chatting with the developer. If you click on the photos in the following page it will bring you to the larger view.
Click Below for More Photographs
Lake Powell Real Estate Tuscany Development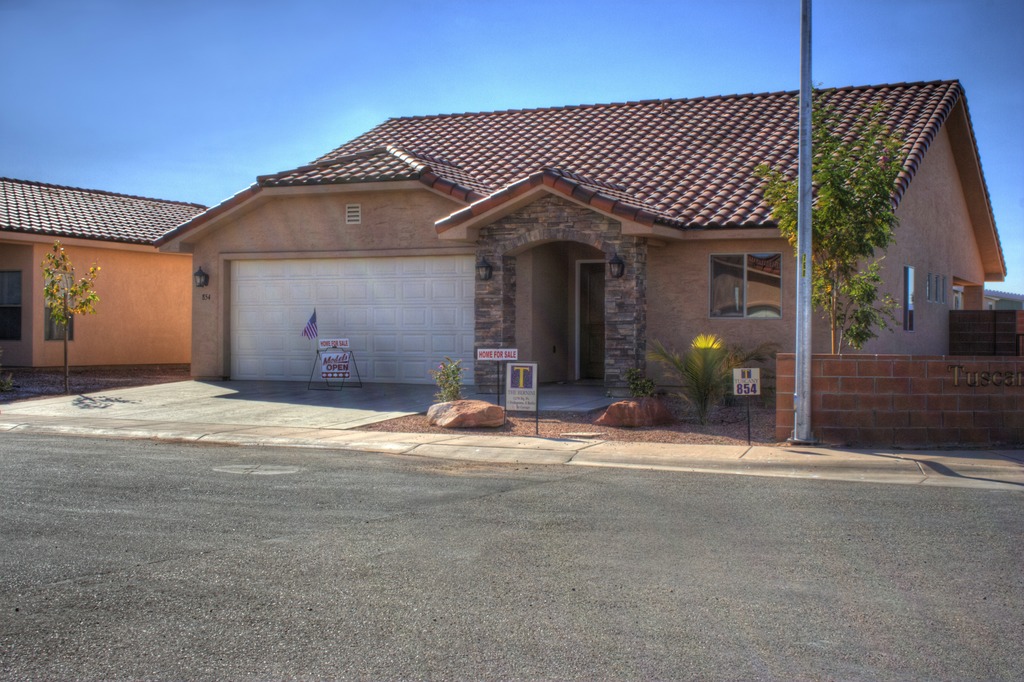 There are five models of homes to choose from at Tuscany ranging in price from $229,000 to $325,000.
From Basic Development:
"For the Page Lake Powell area, Basic Development creates homes that embrace, enhance and remain in harmony with the dramatic natural surroundings; majestic red rocks and lake views. To Underscore our homes we utilize a fusion of high ceilings, dramatic fireplaces, tile floors, tile roofing, exterior stone work, custom cabinets and open floor plans that flow from room to room. Our backyards evoke leisure and enjoyment of the already captivating exterior. A passion for work, hands-on supervision, and a commitment to excellence guarantee an pleasurable building experience for all."
After touring Tuscany I appreciate the description Basic Development uses above. The craftsmanship is noticeable, with attention to detail and high quality materials in a yet, still affordable home.

Search Lake Powell Homes For Sale
Lake Powell Homes for Sale in Page AZ MLS Search
Big Water Utah Lake Powell MLS Homes and Properties for Sale
For More Information Contact Me by E-mail Or Call 928-691-6444Your Lake Powell Realtor
Comments
comments