The Lake Powell area has two title insurance companies
UPDATE: First American Title in Page, AZ changed ownership and is now Pioneer Title. Same great service!
First American Title (handles the Arizona Side of Lake Powell located in Page, AZ)
Southern Utah Title (handles the Utah side of Lake Powell located in Kanab, UT)
What is Title Insurance
and why do we need it seems to be one of the most common questions I am getting asked lately by folks closing on homes. Before we put an offer in on a home I cover what kind of closing costs are going to be included and title insurance is one of the most difficult to explain.
There are two types of title insurance, one for the lenders that cover the balance of the loan, and one for the buyers to cover their equity in the home.
Usually once you sign all the closing documents and the property is transferred to the the new owners, that is the last of the title company involvement. However, in some cases it can be just the beginning of a years long process.
Chain of Ownership
The chain of ownership on a property has long tentacles. Many things in the past can go wrong, or later be contested. Most often it is a mistake in public records, rather than a incomplete title search, that causes issues after closing. The title officer is only as good as the public records he or she has access to. Because people are involved in the process of plotting land parcels and recording deeds, a lot can go wrong.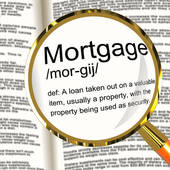 While today most of the records are stored on computers, as I mentioned the chain of ownership aka, chain of title,  goes way back to land patents. Typically most of the older documents are stored in the county courthouse, in large, heavy, dusty, binders.  Other records that can be used in title searches include marriage records, divorce records, tax sales, death certificates, court judgments and maps.
Common Title Issues
Some common issues which arrive after closing can be fraud of any kind including fraudulently signed documents, incorrectly signed documents,  estate disputes as well as undisclosed heirs. Other issues include tax and mechanics liens on the property, CC&R's (Covenants, Conditions and Restrictions), and easement restrictions. All of these can add to up a big headache if the owner is not protected.
So while the added cost may get some folks questioning, title insurance is a wise, if not required, protection of your investment. It is paid for only one time, at the time of closing, and is good for as long as you own the property.
MLS Search – Big Water Real Estate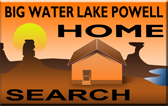 MLS Search – Page AZ Lake Powell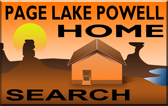 Your Lake Powell REALTOR
Heather Rankin is a Realtor specializing in the Lake Powell areas of Page, AZ, and Greenehaven, AZ, 86040 as well as Big Water, UT, 84741 including new home sales at Indigo Ridge and Toroweap Townhomes in Page.
Comments
comments