The 13th Annual Page Lake Powell Hot Air Balloon Regatta is set to take flight this Thursday, November 5th with pilot registration, sponsor reception, and participation with local schools. This year should prove to be spectacular with over 60 Balloonists participating in the daily flights as well as the Saturday Night Balloon Glow! There is something magical about watching the brightly colored balloons float across our blue sky's in contrast with our red cliffs and canyons!
Balloons will launch, weather permitting, from various locations around the Highway 89 area throughout Page AZ with the center point at Regatta Fields at Lake Powell National Golf Course around 7 a.m.
Schedule of Events
Friday, November 6th is Media Flight Day withe a 7 a.m. Morning briefing and launch from Regatta Fields
Saturday November 7th is Sponsor and Competition Day
7:00am Morning Launch at the Regatta Fields at Lake Powell National Golf Course
11:00 am to 10:00pm Regatta Street Fair in the Atchison Mall Parking Lot – Sponsored by The Chamber Page Lake Powell
4:00pm – Life's A Ball! – Sponsored by Page Public Library
6:30pm to 8:00pm – Balloon Glow from South Navajo to Vista Ave.
Sunday, November 8th is Crew Appreciation Day with a 7:00 a.m. launch at Regatta Fields
More Information
We've been attending this event for many years and it is one of our areas premier gatherings. This year we got some major media attention with a write up in in the Los Angeles Times!
This is truly an event where we get to show off our areas breathtaking beauty and community spirit. So many businesses come together to support this event and it draws people from around the country.
The Vendor Fair will being happening from 11:00 a.m. to 10:00 p.m. around Atchinson Mall on Elm Street and Lake Powell Blvd. There will be all sorts of food vendors, a beer garden with live music, gifts, memorabilia, and games and rides for the kids. One of the funniest things last year was watching kids in large, clear, plastic balls float around a huge pool of water!
Also Christmas in November will also being occurring from 9:00 a.m. to 3:00 p.m. at the Page Elks Lodge. No excuse not to get your Christmas shopping done on Saturday!
Balloon Glow
Magical….. Lake Powell Blvd will be closed from Vista Ave to South Navajo and balloons will fill the streets. Tied to the earth but yet the large balloons are inflated and "glow" overhead as the pilots and crews visit with the public. This is the chance to get up close and personal with the balloons and enjoy their sheer size and beauty. Visitors wander the streets and the vendor fair will still in full swing. Not to be missed!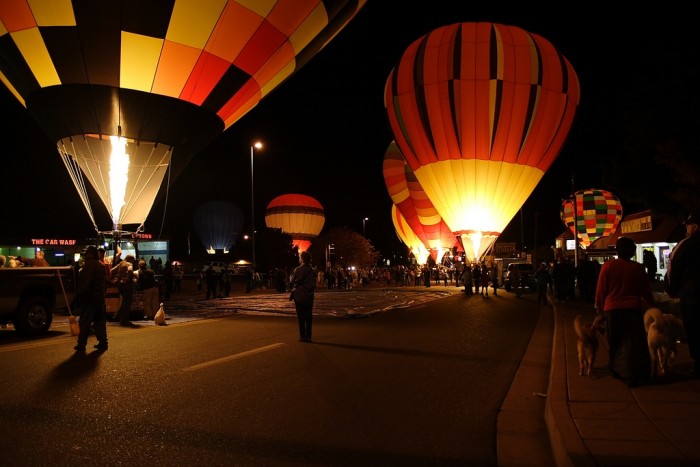 Links to Photos, Videos, and More Informaiton
Video from the 2011 Page Lake Powell Hot Air Balloon Regatta

2015 Page Lake Powell Hot Air Balloon Regatta Home Page
Page Lake Powell Hot Air Balloon Regatta Facebook Page ~ Give it a "Like"
Vendor Fair Information by The Page Lake Powell Chamber
Page Public Library "Lifes' A Ball" Event
2008 Page Lake Powell Hot Air Balloon Regatta Photos Balloon Glow
3 Sets of Photos from the 2008 Balloon Regatta
A 365 Lake Powell Post Post Featuring Fun Things to Do Around the Lake Powell area!
Heather Rankin is a Realtor and Owner/Broker of Rankin Realty at Lake Powell specializing in the Lake Powell areas of Page, AZ and Greenehaven, AZ as well as Big Water, UT The only local real estate blog written by a local Realtor since 2008. Our office is next to the Ranch House Grille in Page AZ
Comments
comments