For the second time the National Park Service has hired Brown Brothers Construction from Loa, Utah, to deepen the Castle Rock Cut at Lake Powell. The first time was in 2009 when the cut was deepened to allow boat traffic for the first time in five years with the exception of a small window in 2008. The Cut has been consistently open since dredging in 2009 until this winter when water levels dropped below 3608 feet above sea level, the bare minimum for boat traffic.
This photo was taken by my daughter, Ashley, a couple of weeks ago from a scenic flight she was on over the lake.
Brown Brothers will begin excavation on February 25th and expect to deepen the elevation of the cut to 3600 feet with another possible 20 feet in the future. The work will be done by the first part of April but typically Lake Powell does not being to rise with the winter snow run off until sometime the end of that month.
This photo is from 2009 and the first boat going through the cut as it was opened to traffic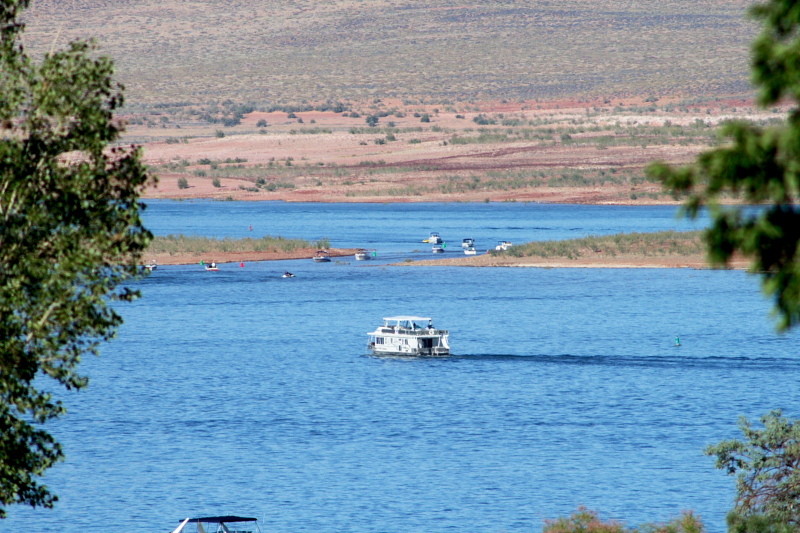 And another photo of hopefully what we will see sometime the first of May 2013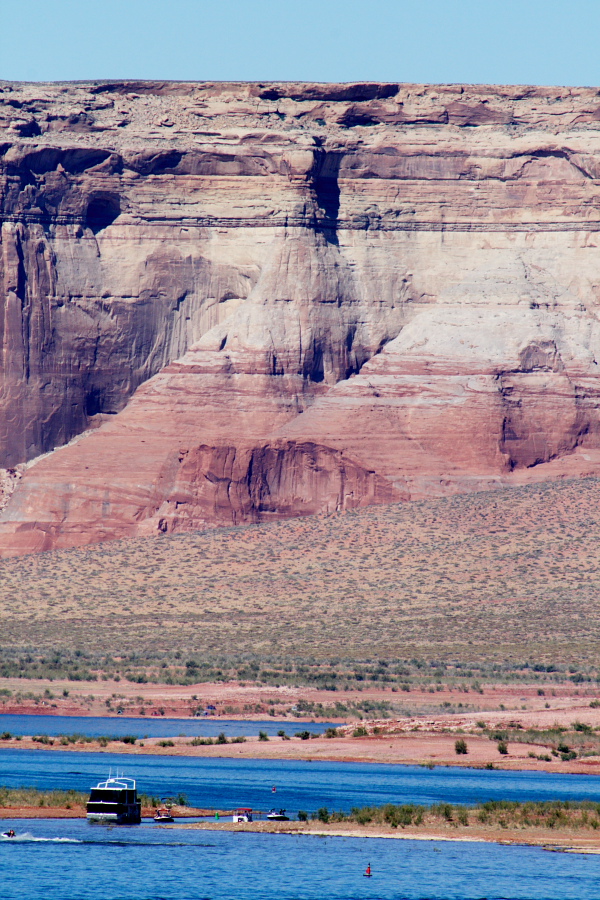 With spring run off still a couple of months away it is a good time to start reviewing where the winter snow pack is this year and what type of inflow we should see in to Lake Powell.
More Information on the Castle Rock Cut

2008 Opening of the Castle Rock Cut

2009 Dredging the Castle Rock Cut
Heather Rankin, Realtor, is the Owner/Broker of Rankin Realty at Lake Powell. Specializing in the Lake Powell areas of Page, AZ, 86040 and Greenehaven, AZ as well as Big Water, UT, 84741 including new home sales at Indigo Ridge, & Amangiri Villas.
Comments
comments