The wait is Over ~ The 2013, 11th annual, Page Lake Powell Hot Air Balloon Regatta is this weekend. The regatta has become The Premier Page Lake Powell Annual Event and kicks off November 1st. Winding up on November 3rd balloons launch each morning at 7:00 a.m. at Regatta Field off Highway 89 in Page, AZ, This is an event not to be missed.
Take a few minutes, put your feet up, relax, and watch the incredible mix of landscape and colors from last years regatta.
50 Balloons will fly on three different mornings to compliment a vendor street fair all day Saturday and the Balloon Glow on Saturday Night. All happening in and around Page AZ!
This time of year is wonderful in the Page Lake Powell area for community events. As temperatures cool off, the leaves start to turn, and visitation begins to slow our communities come together to celebrate life from tractors and motorcycles to dinosaurs and flight. Airplanes and Cars one week and Balloons the next. What a great place to live!
Also this Saturday is Page Lake Powell areas largest craft fair, Christmas in November, being held at the Page Elks Lodge.
Balloon Regatta Schedule
Thursday, October 31, 2013
Education Day at Page Schools
Pilot check-in and Sponsor/Media Reception
Friday, November 1, 2013
Media Flight Day- Morning Launch 7:00am at Regatta Fields on Hwy 89.
Volunteers are needed to help crew
Saturday, November 2, 2013
SPONSOR and Competition Day- Morning Launch 7:00am at the Regatta Fields on Hwy 89.
Regatta Street Fair 11:00 am to 10:00pm in the Elm Street Mall Parking Lot – Beer Garden, live music, games and rides!
Balloon Glow 6:30pm to 8:30pm from South Navajo to Vista Ave.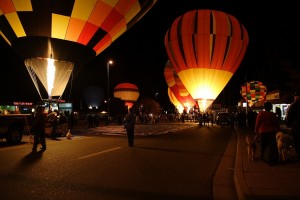 Sunday, November 3, 2013
Crew Appreciation Day- Morning Launch 7:00am at the Regatta Fields on Hwy 89.
All flights are weather permitting.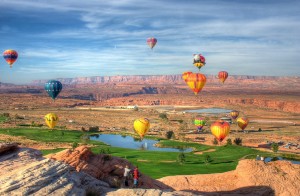 Another one of our 365 Things to do at Lake Powell Posts!
Heather Rankin is a Realtor specializing in the Lake Powell areas of Page, AZ, 86040 and Greenehaven, AZ as well as Big Water, UT, 84741 including new home sales at Indigo Ridge, Toroweap Townhomes,& Amangiri Villas.
Comments
comments