Page AZ Tourism Press Release:
Blues, Dine Rock performer at Sounds of Summer Series
Nolan Karras James of "Skool Boy Kook" performs August 19th!
The City of Page's Sounds of Summer series presents Nolan Karras James of "Skool Boy Kool" for the Wednesday, August 19th concert at 7pm!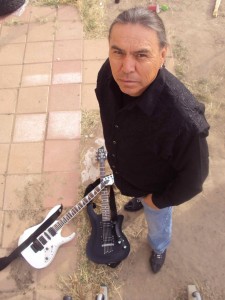 James' musical genre is Blues Dine Rock and will be a unique addition to the Sounds of Summer concerts. "My lyrics are in Navajo, but the music everyone can understand," says James. He has been performing for six years at festivals and fairs in the region. One of his songs, "Squaw Dance" is on Youtube.com, under Nolan Karras James or by following the link here : Nolan Karras James
Mr. James resides in the Black Mesa area and enjoys traveling to entertain.
The Page City Park entertainment location faces N. Lake Powell Blvd.  Express Public Transit's shuttle will be available to transport to and from the venues with a route stopping at most hotels in town, for a fee.
Another in our Lake Powell Fridays Series
Comments
comments