UPDATE: President Obama signed the extension on the 9th of November
***********************
Look for President Obama to sign the First Time Homebuyers Tax Credit Extension with an added Repeat Buyer Tax Credit provision on December 1, 2009.
There are several changes in the new tax credit law but the highlights are:
Repeat buyers can qualify for a $6,500 credit if they purchase after November 6, 2009 and before April 30, 2010
Income limits for the program have increased
Documentation must now be included to show the home purchase (due to fraud)
Home must go under contract by April 30,2010
NAR Homebuyer Tax Credit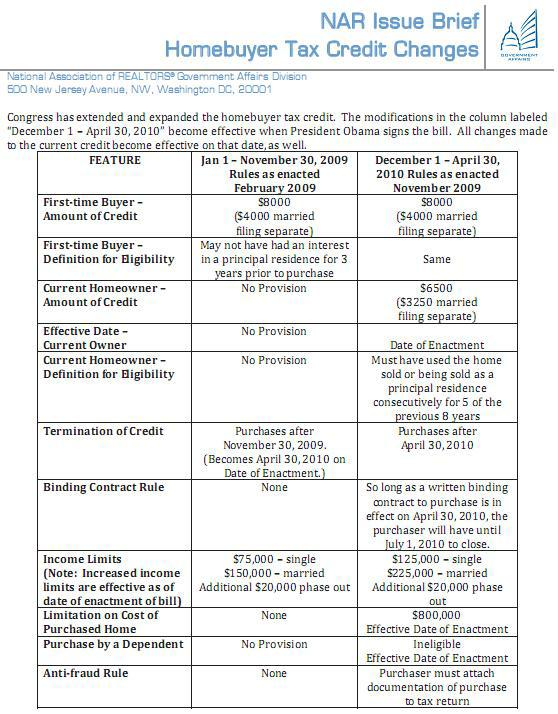 The hope is by raising the income limits and adding current homeowners, higher-end homes will begin to move.
We have many homes for sale in the Page Lake Powell area that qualify for the First Time Homebuyers Tax Credit and the Current Home Owners Tax Credit. If you have been thinking of relocating to the Page Lake Powell area or upgrading your current Lake Powell home, this is an excellent time to do so.
More Information on the $8000 Tax Credit
How to Claim the $8000 Tax Credit
HUD Announces $8000 Tax Credit Can go to Closing Cost, etc.
It Is Law Now, But What Is It? Clues to the $8,000 Home Buyers Tax Credit.
Lake Powell Homes for Sale in Page AZ MLS Search
Big Water Utah Lake Powell MLS Homes and Properties for Sale

For More Information Contact Me by E-mail Or Call 928-691-6444
Your Lake Powell Realtor
Comments
comments