Page AZ Real Estate Market Report March 26, 2015 – Part 1 Single Family Homes
2015: The late winter, early spring, real estate trends in the Page, Arizona market are staying solidly in place. This report will be given in two parts, this first one dealing with single family, stick built, homes in Page. The second part will cover the manufactured home market in Page. See Page AZ Real Estate Market Report March 26, 2015 – Part 2 Manufactured Homes
Year over year, from 2014 to 2015, the Page Lake Powell real estate market is staying strong. Available homes in the Page market, not including Greenehaven, has shrunk significantly. In real estate jargon "inventory" or "months of inventory" reflects an estimate of the amount of time it would take to sell all of the current listings in a given area if no new listings became available.
For example
Current Listings for Sale Page AZ
Last week of March 2014
Page Arizona
49 Single family homes
Median Price: $239,000
Median Days on the Market: 187
Median Square Feet: 2039
and for this week 2015:
36 Single family homes
Median price: $297,000
Median Days on the Market: 128
Median Square Feet: 2,137
There are also 5 Townhomes for sale in Page
Median Price $149,900
Median Days on the Market: 65
Median Square Feet: 1,329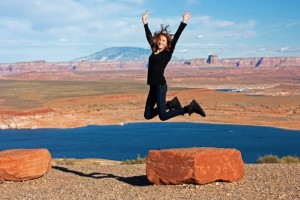 Median Price differs from Average Price in that there are as many homes above the median as below, so it is right in the middle. The median price is higher this year with the addition of several custom, luxury, homes that could be used not only as a dream space for a family, but a Vacation Home rental or corporate get-away.
Page Homes Sold
One of the biggest changes is the available homes "inventory" dropping from 49 to 36 and that is down from the high of 63 several years ago. Also note the drop in "Days on the Market" from 187 to 128.
Single Family Homes Sold:
6 homes have closed so far in 2015:
Average Price: 192,900
Median Days on the Market: 281
Median Square feet: 1,341
Single Family Home Pending Sales:
Pending sales mean there is a contract on the home and the buyers are working through the loan process.
Sales actively currently pending in our Page Lake Powell MLS
11 Sales Pending
Median Price: $169,000
Median Days on the Market: 138
Median Square Feet: 1,769
Days on the market for the current single family homes in Pending status is 138 which is right in line with what we are seeing for the current listings.
Market Summary
With 11 sales currently pending, 6 closed, and inventory dropping, our market is strong. The Lake Powell area has a draw to it like almost nowhere else in the world. Pick up a magazine and read which hikes are hot this summer, and you'll find our area usually right on top!
Housing inventory is dropping across the country and this is one time Page Arizona is following the trend. Page has historically been insulated from huge up and downs in the market in no small part due to our location.
Be sure to ask me about USDA zero down loans for our site built homes and FHA. VA and Conventional financing for our manufactured housing as well as our site built homes.
Remember to stop by Rankin Realty at Lake Powell's new MLS search site at www.lakepowellhome.com and search both the Arizona and Utah sides of Lake Powell real estate.
Search Lake Powell Homes For Sale


For More Information

Or Call 928-691-6444
Your Lake Powell REALTOR
Heather Rankin is a Realtor and Owner/Broker of Rankin Realty at Lake Powell specializing in the Lake Powell areas of Page, AZ and Greenehaven, AZ as well as Big Water, UT The only local real estate blog written by a local Realtor since 2008
Comments
comments