Page AZ Real Estate Market Report March 26, 2015 – Part 2 Manufactured Homes
Big changes this year from last year in the manufactured home market in Page.
Part 1 of this market report dealt with single family, site built homes, in the Page AZ real estate market. In this part we will look at the numbers for manufactured housing in Page.
Manufactured housing accounts for about 50% of the inventory in the Page Lake Powell area so it is important to keep a good eye on the numbers.
Listings
2015 – End of March
6 Manufactured Homes with 3 more in Greenehaven for a total of 9
Median Price: $99,000
Median Days on the Market: 144
Median Square Feet: 1152
2014 – End of March
15 Manufactured Homes
Median Price: $132,000
Median Days on the Market: 133
Median Square Feet: 1568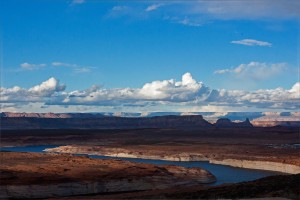 The inventory has decreased about 40% over last year, from 15 on the market to 9.
The median price has dropped however the currently listings are smaller, meaning the price per square foot is just about on par from last year.
Days on market is very similar to last year.
Homes Sold
Here is where the story changes. Homes sold.
By then end of March in 2014 there had been 4 manufactured homes sell in the Page Lake Powell MLS
Median Price $74,900
Median Square Feet: 1232
So far in 2015 here is how it is shaping up.
8 manufactured homes have closed
Median Price $72,500
Median Square feet: 1,304
Median Days on the Market: 130
There are also 8 manufactured homes in pending status meaning there is an accepted contract on the property and the buyers are working through the loan process.
The median price for the 8 pending is higher than the recently sold properties or the other listings at $144,950.
Summary
Bottom line. If you are thinking of listing your home now is a great time to do so. Call one of the professionals at Rankin Realty at Lake Powell and get a free market analysis for your home. The amount of buyers ready and willing to purchase a home is at the highest level in years.
With interest rates still under 4%, new programs available for down payments as low as 3%, two more reasons it is an attractive market for buyers. Read also Mortgage Rates Drop, Lower Downpayment, and Lower Mortgage Insurance = Great Time to Buy!
Search Lake Powell Homes For Sale


For More Information

Or Call 928-691-6444
Your Lake Powell REALTOR
Heather Rankin is a Realtor and Owner/Broker of Rankin Realty at Lake Powell specializing in the Lake Powell areas of Page, AZ and Greenehaven, AZ as well as Big Water, UT The only local real estate blog written by a local Realtor since 2008
Comments
comments