The Page AZ tourism site has a new look, feel, functionality and it rocks! Check it out at Visit Page Lake Powell.
After several years of "branding" work, Page AZ and the tourism board under the direction of Lee McMicheal has launched the new logo and new website. With Page Lake Powell in the title it helps give a feel for the area encompassing the water, sand, rock formation and wilderness we are so known for. Launched in mid January the site is gaining popularity.
Here is the new logo

The photography on the front page is wonderful and grabs the viewer not only with the blue water theme but the well thought out photos. A pictures worth a thousand words idea is put to work here with the decision to make the photography encompass the entire top the page.
With easy to understand and follow menus this page is well thought out and designed.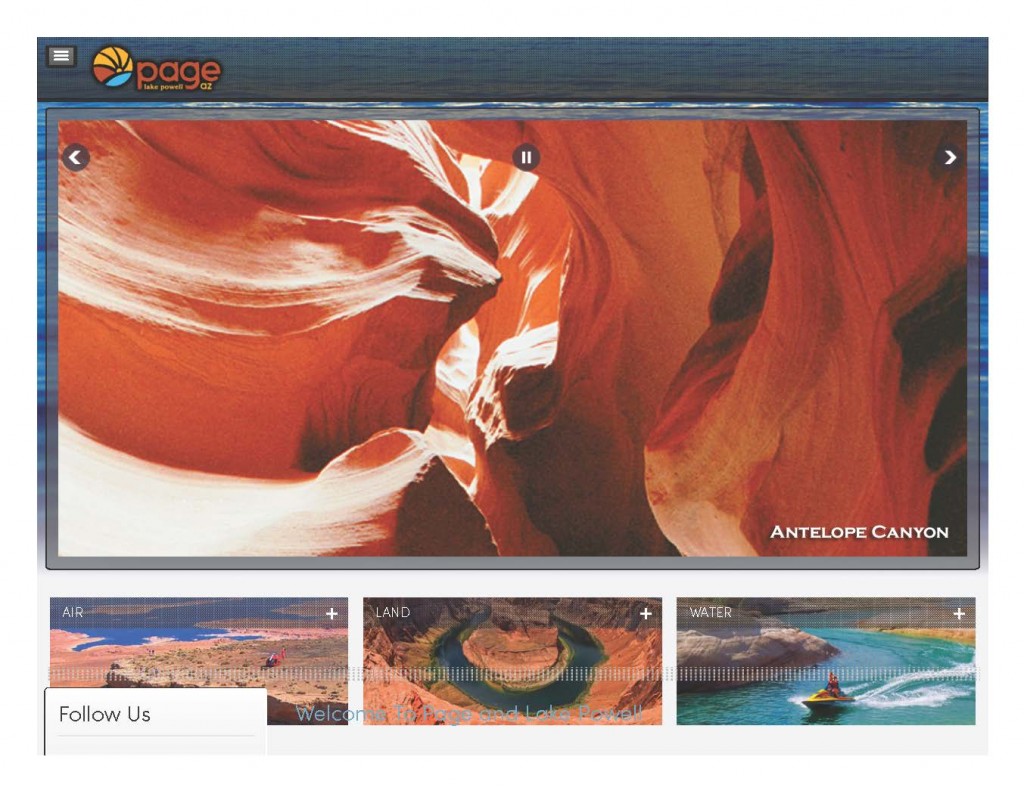 Stop by the new website and give it a test drive!
A Lake Powell Fridays Post
Comments
comments