Great commercial opportunities in the Page Lake Powell area. Rankin Realty currently has 4 restaurants for sale or lease in Page, AZ just minutes away from the word famous Lake Powell, Horseshoe Bend, Antelope Canyon, and the Grand Staircase Escalante National Monument.
The booming tourism economy of Page has seen 7 new hotels built in just the last 3 years, with 3 more new hotels in the works. The explorers come from all over the world, year-round, by the hundreds of thousands to view Horseshoe Bend on the Colorado River, Antelope Slot Canyon of the Navajo Reservation, and to recreate on scenic Lake Powell. Each one of these restaurants has something unique to offer to the visiting public or our local population. At least 3.2 million people were traveling on Highway 89 this past year in the Page area according to National Park Service Records.
All restaurants are currently being offered for sale or for lease.
Former Golf Course Commercial Property and Acreage
The first one is located on the former Page Golf Course and has some magnificent views as well as 5.69 acres. While it was formerly a restaurant – clubhouse this property has a range of possibilities going forward and fronts Highway 89.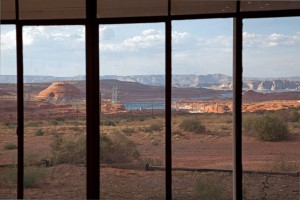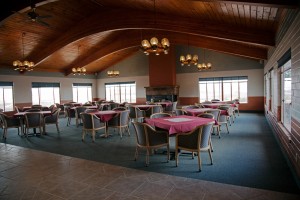 Click link for MLS listing information:
5.69 Acre Commercial Property on Highway 89
Butterfield Stage Steakhouse
The next property – Butterfield Steakhouse sits on the rim of the mesa in Page, AZ and overlooks not only Lake Powell, Glen Canyon Dam and Bridge but also the Vermilion Cliffs Wilderness area. A long time staple of the area this restaurant has the best views in town and offers stunning patio dining.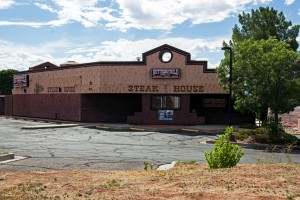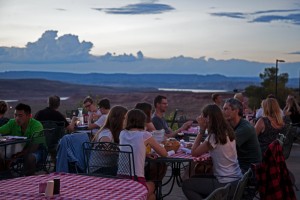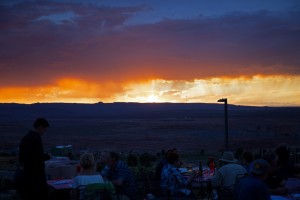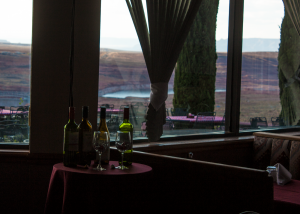 Click Link for MLS listing information
Butterfield Steakhouse MLS Information
Ken's Old West
A long time tradition for locals and visiting public is a trip to Ken's Old West in the heart of Page. Located on a large piece of property with numerous motels within walking distance, this restaurant and the associated property is a one of a kind. Property runs the whole block between Vista Ave and Rim View and has a total of 1.86 acres with a building square foot total of 7,440. This property is lease only currently but can be purchased after December 2018.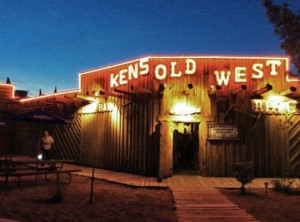 Click Link for MLS listing information
Ken's Old West MLS Listing Info
Ken's Old West Restaurant Website
Glen Canyon Steakhouse
One of the most iconic businesses in Page AZ, the Glen Canyon Steakhouse and Cove Lounge, is now available for Sale or Lease. Located on the corner Lake Powell Blvd and Vista Ave, the restaurant / bar is surrounded by Hotels and Walking paths. New Owner or Leesee can either start their own business or carry forward the tradition of the Glen Canyon Steakhouse and Cove lounge. The restaurant has 2 dining areas, a full functioning kitchen, separate prep area, a large bar, including a stage.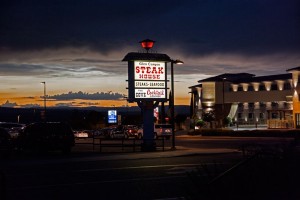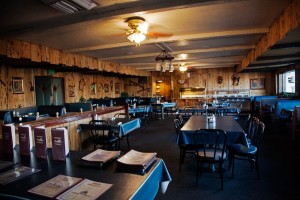 Click link for MLS listing info
Glen Canyon Steakhouse Website
Heather Rankin is a Realtor and Owner/Broker of Rankin Realty at Lake Powell specializing in the Lake Powell areas of Page, AZ and Greenehaven, AZ as well as Big Water, UT The only local real estate blog written by a local Realtor since 2008. Our office is next to the Ranch House Grille in Page AZ
Comments
comments