Endless Exploration
This is a new post in a Rankin Realty series called Endless Exploration.
To read the first post in the series, visit http://rankinrealty.net/endless-exploration/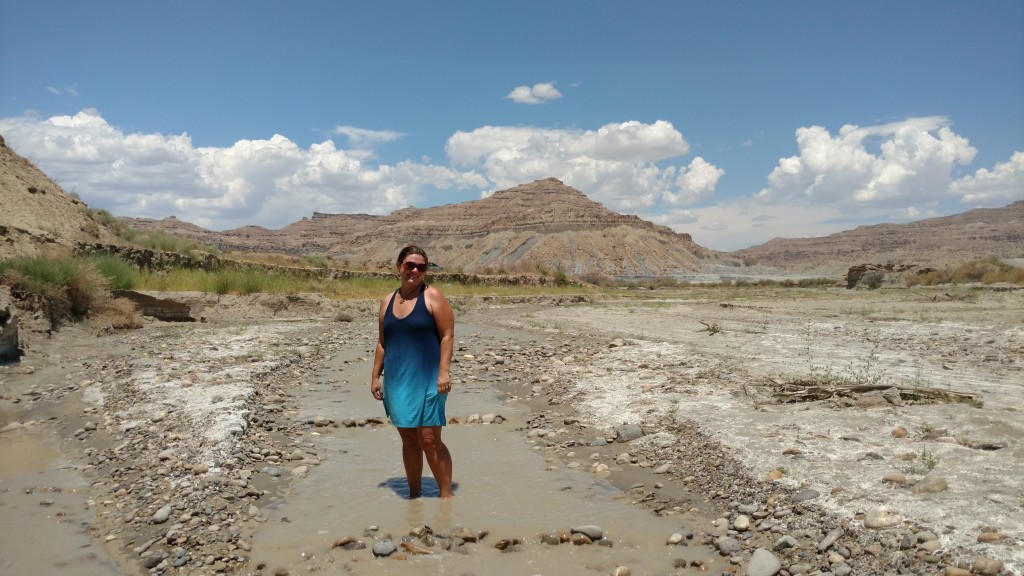 Summer 2017 proved to be a fantastic exploration season in our lives, all thanks to beautiful Suzy.
Suzy, an educator, moved in with us in March of 2017 when she started a new job as a Wilderness Therapist at Wingate Wilderness Therapy in Kanab. Marvelously, she had quite the sense for adventure. In no time at all, our roommate-hood blossomed into an exploration partnership, together with my young sons Noah (then 4) and Archer (then 2). You will hear about many of the trips we took with Suzy here in the Endless Exploration series.
Wahweap Creek – a gem of Big Water, Utah
One blistering Saturday afternoon in July 2017, Suzy and I packed up the Orca Cooler with PB&J supplies, loaded up on water, lathered on the sunscreen, and took my little boys down to "The Creek".  The Creek being Wahweap Creek, which runs directly behind Big Water, draining into Lake Powell. I could remember from my own Big Water childhood that there was a bit of a swimming hole in the creekbed, off to the right from the bottom of Creek Hill. I thought I'd see if it was still a thing, for my children.
We were not disappointed. The water was just under 3 feet deep, thick with mud, and more like a trickle today under the burden of the summer temperatures. We set up camping chairs next to the (mud) swimming hole while Noah and Archer, in true toddler fashion, did away with their swimming clothing.
Flash Floods
Suzy and I knew not to let our guard down however. We knew that this thick, slow, muddy trickle called Wahweap Creek and it's little swimming hole could becoming a deadly flood in a matter of seconds despite there not being a storm cloud in site. My older brother, David Rankin, has been predicting, chasing, and filming these floods since I was small. Time spent playing in Wahweap Creek also means making sure to have an escape route out of the shallow canyon planned, while keeping an ear out for the low rumble of river rocks that means an uninvited guest has arrived.
Our day brought no such flood, thankfully.

And as the photos show, Noah and Archer immensely enjoyed this close to home, spontaneous, and low budget adventure.

Our bathtub was not so lucky…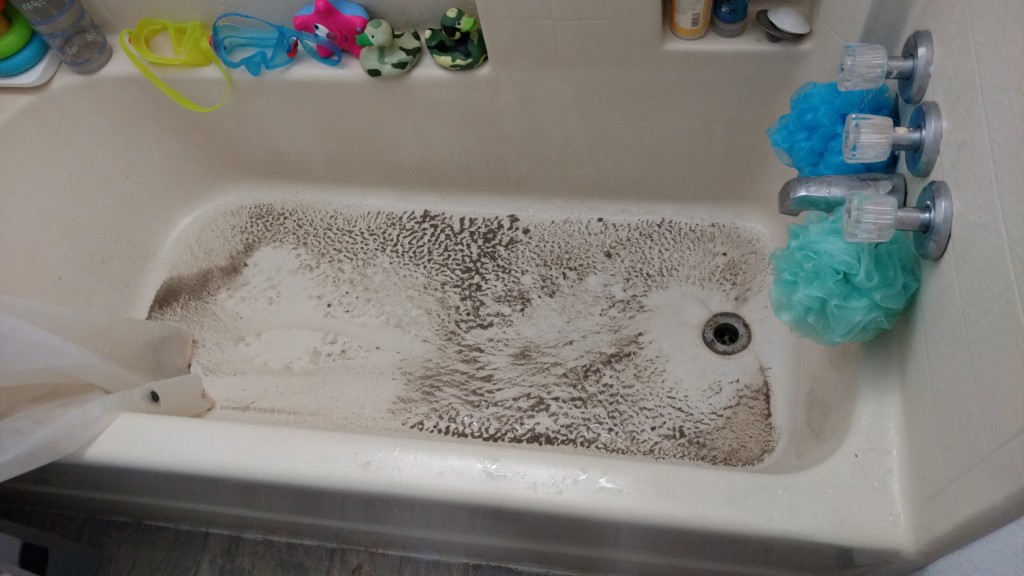 "Mud is temporary, memories are forever."

Comments
comments