Editors Note: 2 Homes for Sale in Page AZ came on the market today priced in the mid $200's while 1 went pending.
During my morning run through our Page AZ MLS the numbers were striking and it seemed like a great idea to share what is going on and offer some perspective. We have 12, yes, 12 Single Family Homes on the market this morning. Another 11 are pending sale, meaning they are under contract. There is 1 manufactured home for sale in Page this morning and none are pending.
For the past several years much conversation has been had in the Page Lake Powell area about the housing market and what is going to happen if the Navajo Generating Plant shuts down. As the news of the potential closure is now old, many who were going to leave the area for other Salt River Project jobs have gone, I don't see a huge influx of properties in Page because of the plant.
If you have been thinking about selling your home, this is a great time to do it. The 11 homes that are pending were on the open market an average of 46 days, about a month and a half. While the average days on the market for the past six months for the homes sold in Page AZ is 52, the telling number is the median days on the market being 23. That means of the 28 homes sold in the past 6 months 14 of them were on the market less than 23 days. In the years I have been a Realtor I have never seen a number like that.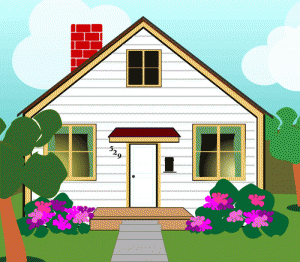 Digging Deeper into the Numbers
Digging in a bit further for just the Page AZ market, so not including Greenehaven, or the Utah town of Big Water, is interesting. Looking at year over year for a six month period ending on March 14th.
Closed Homes September 14, 2017 to March 14, 2018: 30 Single family homes at 105 days on the market average
Closed Homes September 14, 2018 to March 14, 2019: 26 Single family homes at 69 days on the market average
That is a 34.4% decrease of days on the market and 13% less homes sold due to the tight inventory.
Price
Closed Homes September 14, 2017 to March 14, 2018: Average sold price was $240,613
Closed Homes September 14, 2018 to March 14, 2019: Average sold price was $267,412
That is a 11.1 % increase in price of homes sold.
This is some perspective from a post I wrote in September of 2018
Backing up to September of 2015, between Page and Greenehaven, we had 55 active homes for sale on the market of which 47 were in Page. On August 1st of 2018 we hit a low point in Page with active listings of homes for sale at mere 13. Thankfully over the past six weeks we have seen a few more homes come up for sale and today have 17 in Page.
Final Thoughts
The Page Lake Powell real estate market has been picking up steadily the last couple of years. The number of homes on the market now is less than 1/4 of what it was in 2015 so it is important, if you are looking to buy to have all of your ducks in a row before starting the search. If you are looking to sell, make sure you have a good agent who is going to help you get your home ready to show and give good guidance on pricing strategies. We have a great team and professional photographers so give us a call.
Heather Rankin is a Realtor and Owner/Broker of Rankin Realty at Lake Powell specializing in the Lake Powell areas of Page, AZ and Greenehaven, AZ as well as Big Water, UT We have a great team of agents to handle your real estate needs along the south shores of Lake Powell. Our office is next to the Ranch House Grille in Page AZ
Comments
comments